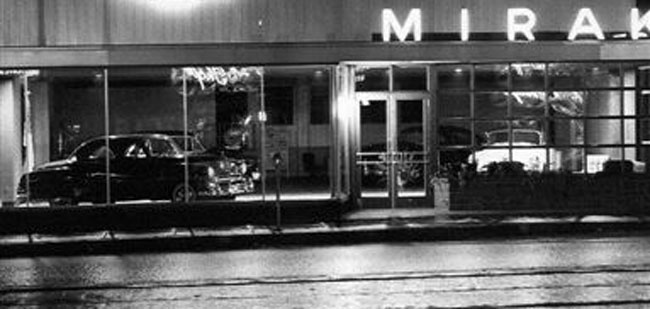 Welcome to Mirak Chevrolet, where we're in the business of satisfying each and every one of our customers' needs. In fact, we like to say "Lower Your Expenses, Not Your Expectations," because we truly believe we can provide a positive customer service experience to every client who walks through our doors. We treat every customer with respect, and operate on the principles of honesty and integrity at all times, which means you're working with people who are putting your needs first.
Our story began back in 1920, when 13-year-old orphaned John Mirak emigrated from Armenia to America. A few years down the road, John became a full-time mechanic because he earned much more money than he would have if he continued to attend high school.
He worked hard throughout the 1920s to hone his mechanic skills, eventually setting up his own shop in Arlington with his own team of hired mechanics. As the Great Depression set in, he was forced to scale back and work on his own, all the while bettering his skills. John's big break came later, in 1932, when the garage he had once worked at foreclosed. He purchased the building for $300 with a few partners, eventually buying the others out to become the sole owner. It was that same year, 1936, that he was awarded a Chevrolet franchise at the ripe age of 29. Thus, John was able to begin his career as an American businessman as the Depression faded out.
Over time, John's sons continued to grow the family business under the mantra, "an ounce of honesty is worth a pound of cleverness." They made the important decision to move Mirak to its current location at
1125 Massachusetts Avenue in Arlington, MA
,
in the year 1982, creating a state-of-the-art, 13-acre facility. Today, that facility is still home to Mirak Chevrolet, and we still operate on the same principles John Mirak did from the very start.
Whether you're interested in a new Chevy, a pre-owned Chevrolet or you need service or parts for your current model, we're happy to assist you. Stop by our
Arlington, MA, Chevy dealership
and see why we've been Metro Boston's choice Chevy dealer for more than 80 years!
Rob Mirak
Dealer Principal
Mirak Automotive Group